Sweet & Sour salad lover don't miss. The combination with sour green mangoes and sweetness salty hot dipping sauce go together so well. Once you start, you won't be able to stop at 1 bowl, Let's start.
Ingredients
1. Bao mango 1 Kg.
2. Maepranom Nam Pla Whan 1 bottle
3. 6 of Red chilli
4. 8 of Shallots
5. 1 tsp of red pepper
6. Roasted Peanuts, lightly crushed
7. Crispy fish
8. Dried shrimp, deep-fried.
Direction
STEP 1. Cut
- Clean whole mango then chop and take the seed out.
- Slice red chilli and shallots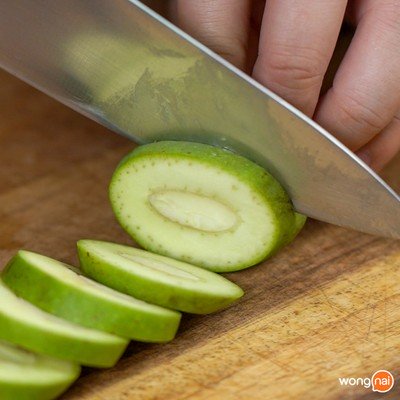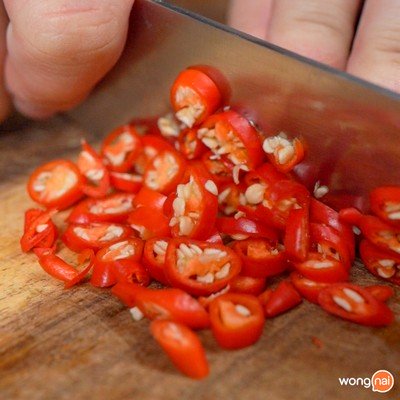 Cropped Bao mango to bite size Slice red chilli
STEP 2: Mixing
- Pour Maepranom Nam Pla Whan on cropped Bao mango
- Then put prepared red chilli, shallots, red pepper, roasted peanuts, crispy fish and dried shrimp.
- Mix together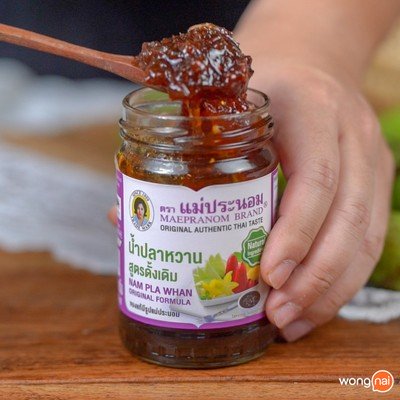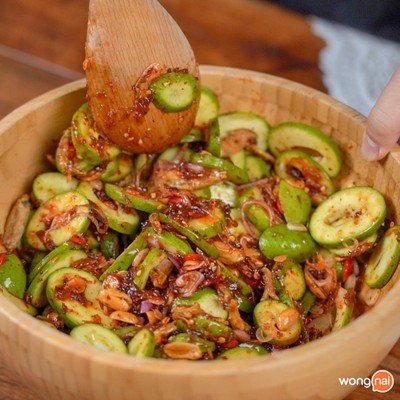 Maepranom Nam Pla Whan Original Formula Mix together
STEP 3: Serve
- Prepare mixing salad on plate
- Add dried shrimp and ready to serve.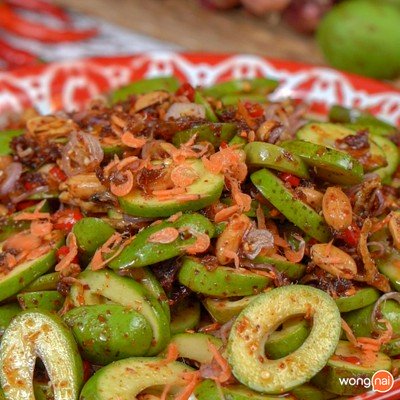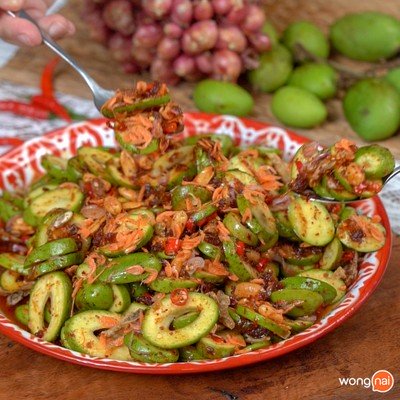 Prepare mixing salad on plate ready to serve.
Let's excite your party with "Bao Mango with sweet fish sauce spicy salad" If you try you will love at first bite! The combination with sour green mangoes and sweetness salty hot dipping sauce go together so well. Maepranom Nam Pla Whan also go well with other sour fruits such as star gooseberry, green apples etc. Maepranom Nam Pla Whan avialable at department store, supermarket or online channel by Inbox Facebook: Maepranom, Line: @maepranombrand